Pro Tennis Academy – Christmas Party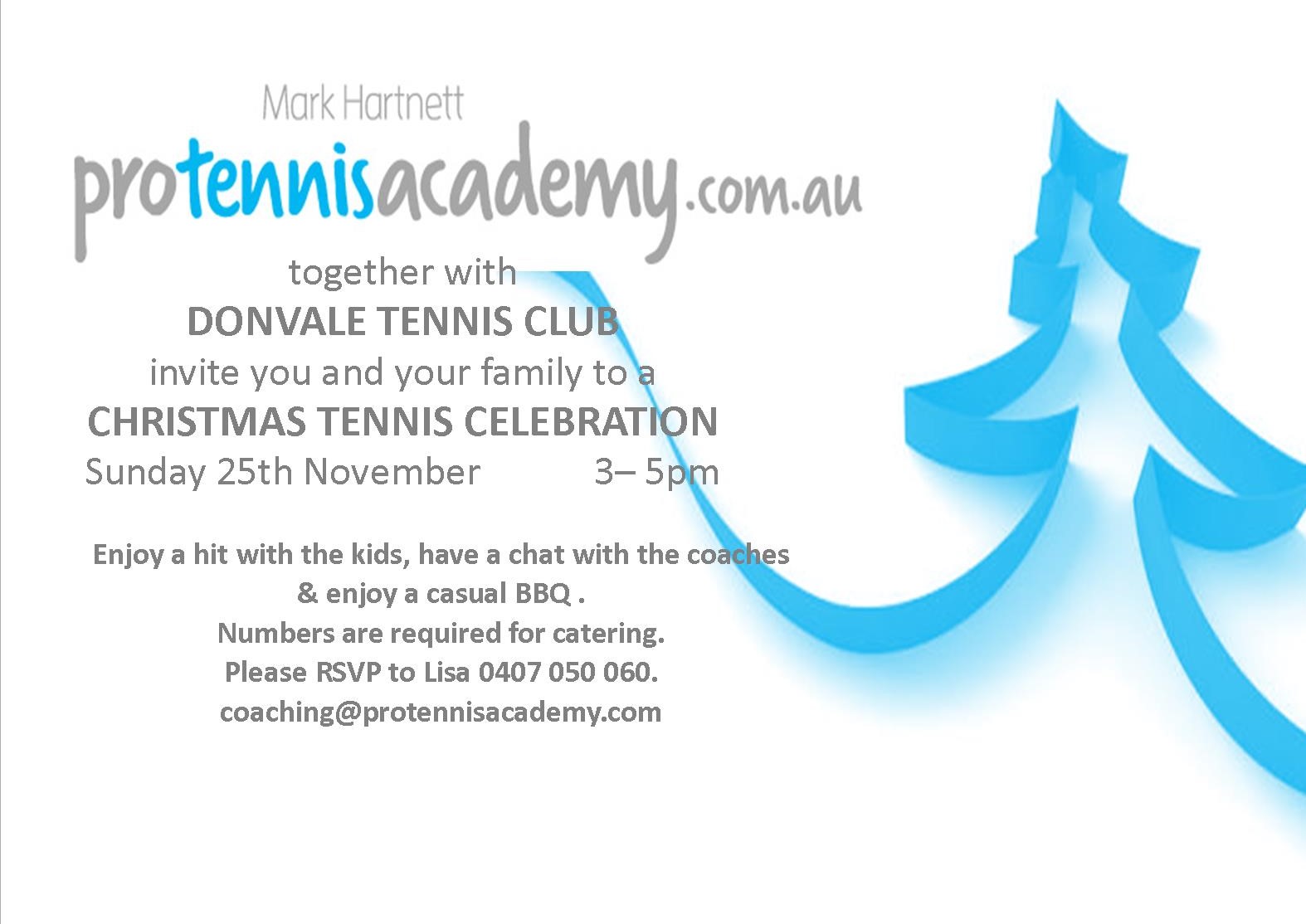 Because everyone is so busy we are getting in early and celebrating in November!!!
To celebrate the end of another fantastic year and to thank you all for your support Donvale Tennis Club will once again host their annual Christmas Party.
Mark Hartnett's Pro Tennis Academy will set up some Hot Shots Courts for the youngsters, the ball machine will be firing, test the speed of your serve on the radar guns, there will be games, prizes, raffles, music and maybe even some water bombs.
We would love to see the parents with a racquet in their hand but for those who want to relax they can have an early BBQ and a drink by the bar and just enjoy the festive environment.
Feel free to bring all the family and any possible future tennis players but please provide numbers to help us with the organisation.
---